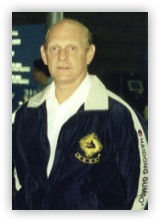 Master Peter G. Oien President & Founder of the North American Tang Soo Do Association
and 7th degree Master with over 30 years of experience began his martial arts training in the Korean art of Tae Kwon Do while serving in the military in the mid 1970's. When he moved to Pennsylvania in 1977 he continued his training in the Korean art of Tang Soo Do and was tested for his black belt in 1980 by the founder of Tang Soo Do, Grand Master Hwang Kee. In 1979 he began teaching traditional Martial Art and since that time, Master Oien has made a long and very successful career of the Martial arts and was inducted into the International Karate and Kickboxing Hall of Fame located in Cleveland, Ohio in 1992.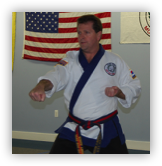 Master Jeff Mignogna, President & Founder of Tang Soo Do Karate Colleges Inc.
began his training in 1978 and is a 7th Dan holder in Tang Soo Do and a 4th Dan in Haidong Gumdo. Master Mignogna was voted three times as Tang Soo Do Instructor of the Year and was Pennsylvania Team Captain at the Northeastern Tang Soo Do Championships. With years of experience teaching Tang Soo Do and as a top competitor on the Northeastern Karate Competition Circuit he has produced hundreds of Black Belts and solid competitors year after year.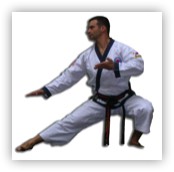 Master Gene Garbowsky, President & Founder of the Independent Tang Soo Do Association,
began his martial art career in the early 1980's by training in the techniques and traditions of Korean Tang Soo Do. During the 1990's while attending Penn State University, he also added to his martial arts resume, by training in Tae Kwon Do, Judo, Japanese Shotokan Karate, Kick Boxing and Boxing. Master Garbowsky has owned and operated professional martial art studios at Penn State University (State College), PA, North Huntingdon, PA and Pittsburgh, PA. He has trained literally hundreds of students in Tang Soo Do from ages 4 to over 76 years of age! Many of his students have gone on to be top karate competitors across the United States.